Make your benefits
a benefit again
We believe there is a better way to manage your employee benefits. We don't settle for status quo, rubber stamp, same old dated benefit solutions. We obsess over every detail of your benefits needs — offering you a clear, customized plan to maximize your employee benefits.
To do this well, it takes more than just an agent. It requires a proven methodology and a highly skilled team. We pride ourselves in using our Elevate Process to assess your business relative to your industry, market, claims, technology and emerging benefit solutions to design and tailor your company's benefits. You can rest easier at night knowing you have a team providing an elevated employee benefit experience for your most important asset, your people.
Innovative Insurance Solutions Start With You In Mind
At Next Level we know innovation is what drives change.  In an industry where service providers have relied on the same outdated tools for decades, we bring forward-thinking, problem-solving solutions which actually move the needle for your people and organization.
Our proprietary Elevate Process factors in culture, industry, workforce, utilization, education and much more to bring a custom approach to your needs.
After our design phase, implementation includes education, decision support, and advocacy for when things do go wrong so your people aren't left on hold with an insurance company.  We are committed to developing your benefits strategy and actively managing it which helps us achieve better outcomes for your employees and higher employee satisfaction.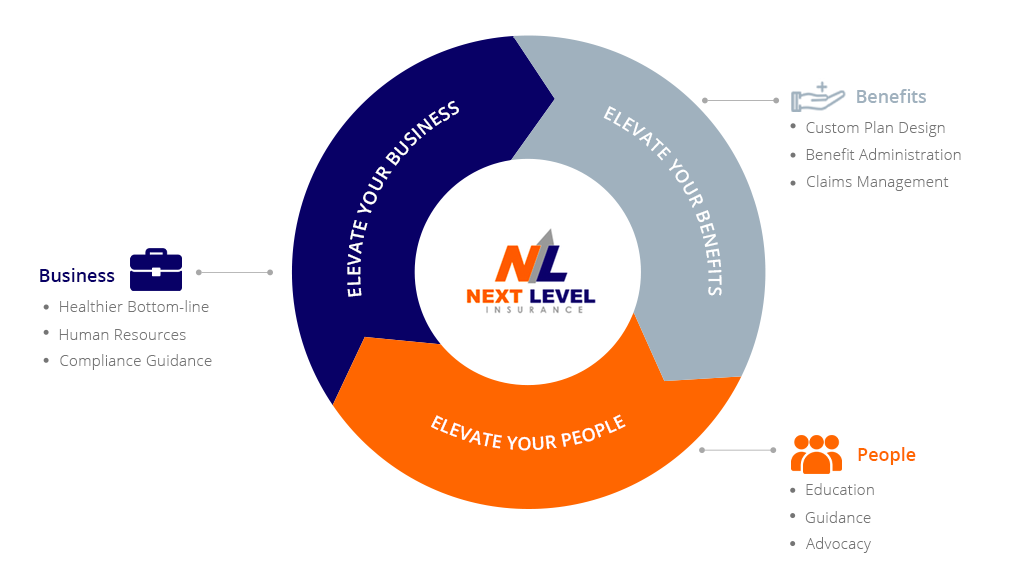 Next Level Insurance Agency serves organizations from small to large, whether publicly held, privately owned or non-profit. Our team holds experience across all sectors and will carefully evaluate your insurance needs and craft an individualized benefits package to elevate your benefits, your people, and your business.
Hospitality and Many More…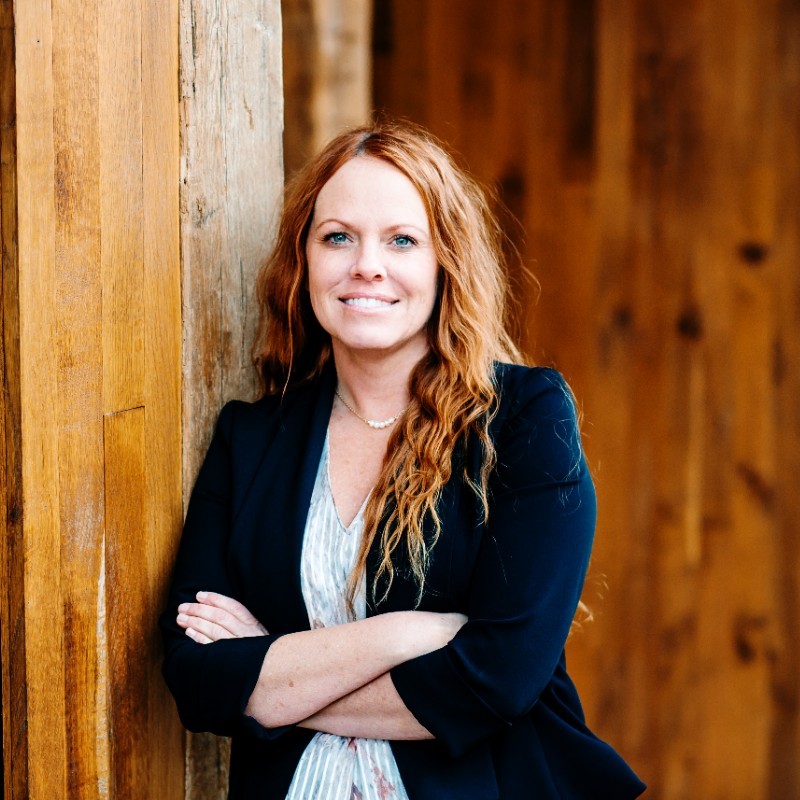 I appreciate Next Level team for being so patient and quick to respond! We have big plans ahead and feel lucky we get to partner with you all!